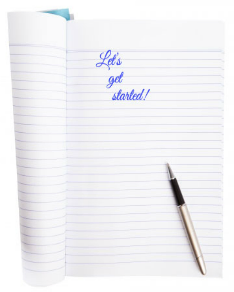 You can write a book and publish it, thanks to the many avenues now available to us, including conventional publishing, self-publishing, print-on-demand, and ebooks. This is a wonderful time to be an author!
If you want to write a book and have it ready for your audience, you should have an editor. The benefits of having a professional editor work with you to polish your manuscript are many:
A professional editor can help you with grammar and punctuation. You don't have to be an English scholar to present your ideas well.
A professional editor can help you set and follow a style for your manuscript, whether you are writing fiction or non-fiction.
A professional editor can help you with continuity and flow, so your ideas are clear and well presented.
I can work with you to tighten your writing, to clarify your thoughts, and bring your ideas to life for your readers. The reader, after all, is the final judge of your work and mine.
As a professional editor, I can work on your manuscript to prepare it for your chosen method of publication, which will determine its final form.
If you are planning to enter a writing contest, please begin by obtaining the submission guidelines you will need to follow. It also helps to study the winning entries from past years.
The above is also true for magazine submissions. Obtain the submission guidelines for each periodical, and read past issues to know what they choose to include in their publication. Most have a definite area of interest, so it will save you a rejection slip to be very familiar with their target readership before you submit.
I also offer coaching/tutoring for new authors and students. Let me know your school, grade level, and course. If your teacher/instructor has given you guidelines for your report, term paper, or essay, please provide them to me, as well.
If school is far behind you, fear not. I offer coaching for all ages. Just let me know what you're writing, as well as the audience you have in mind for the finished project.
If you are learning to speak and write English, I can help you understand and use the language; English is not easy.